PROFESSIONAL FENCING SERVICES IN TOPEKA, KS
Installation | Repair | Replacement
Chain Link
Cedar
Vinyl
Iron
Steel
Privacy Slats
Ornamental
Recreation
Commercial Fencing
Over the years, Aspen Fence has developed great relationships with local contractors and businesses throughout Topeka and the surrounding area. This stems from our professionalism, expertise, and quality of work. We work hard to build long lasting business relationships through superior craftsmanship and exceptional customer service. Our goal is to provide high quality fencing that is built to last at reasonable prices. We use only high quality commercial and industrial grade building materials to create custom fencing to meet every need. There are a variety of products and materials available for various applications from decorative fencing to security fencing. We make sure contractors and business owners alike are aware of all the options to meet every need and budget. Contact us today for a free estimate on your fencing project in Topeka, KS.
Residential Fencing
The style of your house is part of what makes it home. A fence can be that perfect accent piece while still serving a functional purpose. With today's advancements in fence systems, you are likely to find a perfect fence for your needs and tastes, at a price within your budget. We have a huge selection of materials, colors, designs and styles that are perfect for any space of any size. If not we will design a custom fence to meet your needs and space. Our experts work closely with our clients to ensure they are fully aware of all their options and are educated with the great products available. Our goal is for every customer to be 100% satisfied with their fencing and service from Aspen Fence. Whether you are purchasing a fence for your pet, your kids, your privacy or your security, you can always count on Aspen Fence for affordable and professional fencing installation and repair.
CHAIN LINK FENCING
Chain link fencing in an affordable fencing options for both residential and commercial properties. Available in heights from 3 1/2ft - 6', chain link fencing is versatile and great for various applications. Aspen Fence also offers privacy slats available in various colors that are inserted directly into the fencing virtually eliminating the ability to see through the fence. Our experienced crew can design and professionally install chain link fencing quickly.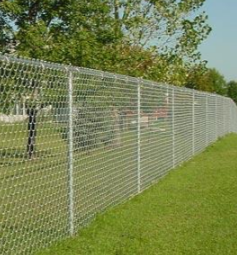 CEDAR FENCING
Cedar fencing is beautiful long lasting fencing option for any home or business. Cedar is an extremely durable lumber that is available in numerous sizes, shapes and designs. Cedar can also be stained to create a natural look or painted to match a home or business. These beautiful fences can be customized to fit any space, cut and installed in patterns and finished with unique hardware to truly create a one of a kind look.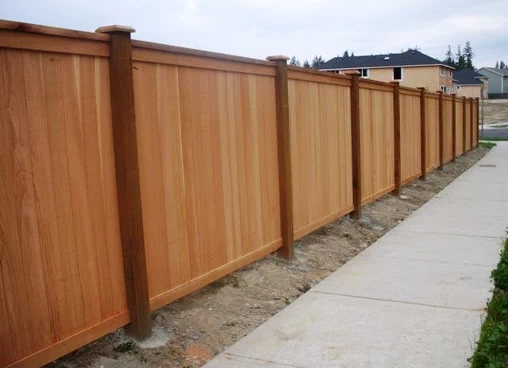 VINYL FENCING
Vinyl fencing has become a very popular fencing choice of today for many reasons. These durable and low maintenance fencing options are available in a variety of colors and shapes that provide excellent privacy. We also offer low maintenance picket style vinyl fencing for the traditional appearance without the maintenance. Because of the high quality durable and non porous materials in vinyl fencing, no painting or staining will every have to be done.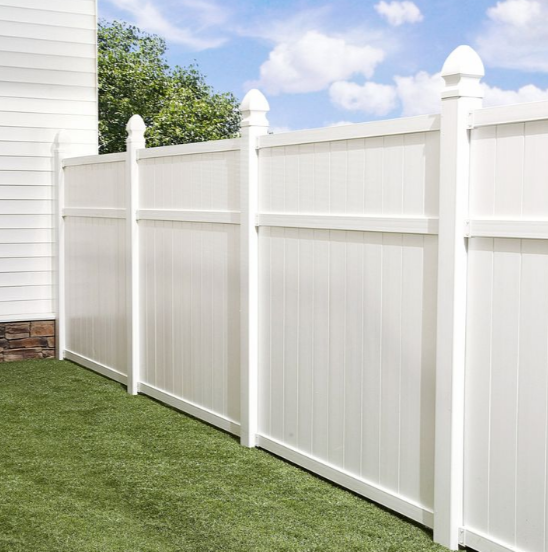 ORNAMENTAL FENCING
Aspen fence Co has an incredible selection of decorative and ornamental fencing products available. We have a huge variety of shapes, sizes, colors and materials including iron, steel, vinyl, aluminum and much more! These durable fences are available with low maintenance are options and are great for residential and commercial applications. Contact us today to learn more about all our fencing options at Aspen Fence Co in Topeka, KS.